Environmental Science Concentration
The Environmental Science concentration provides students further exposure into the environmental sciences than what introductory courses cover. The concentration allows students the freedom to delve into a variety of courses that support their interests in the environmental sciences. A minimum of 25.5 points must be taken to complete the concentration.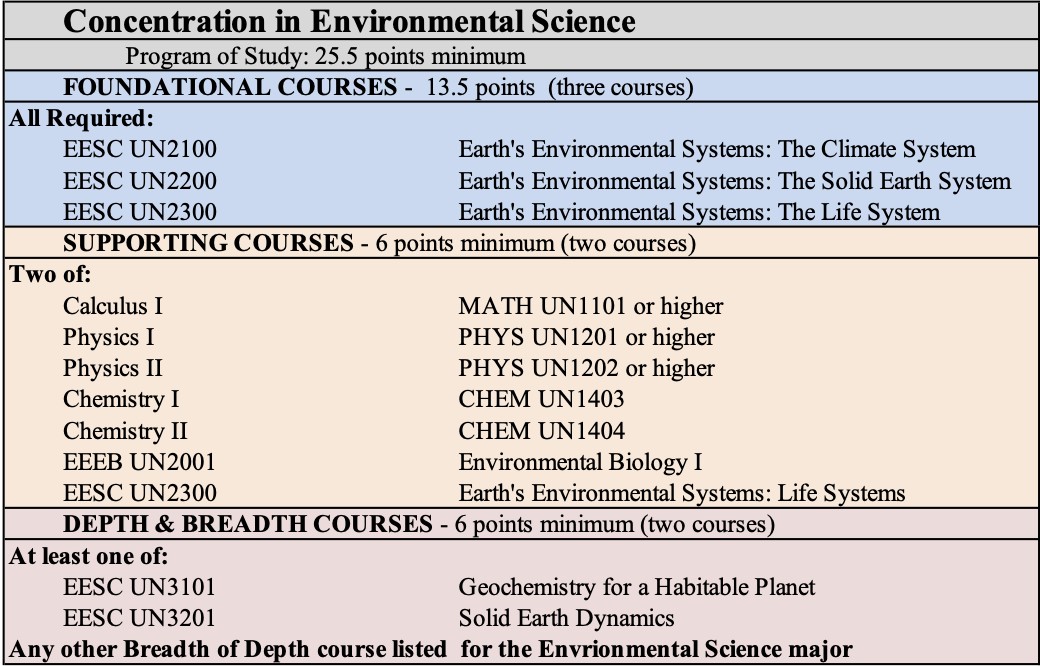 Two science or mathematics courses in Chemistry, Physics, Environmental Biology, or Calculus for a minimum of 6 points.