Walter C. Pitman III Award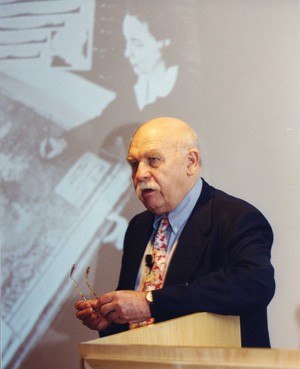 Established in honor of Walter Pitman on his 80th birthday, October 21, 2011. In making this award, the department acknowledges the values Professor Pitman instilled in generations of students, emphasizing the importance of character, hard work, and collegiality. 
This award is granted annually to a graduating senior undergraduate student in the Department of Earth and Environmental Sciences. The award acknowledges excellence in research and presentation as expressed by the senior thesis, and allows the recipient to attend an international scientific meeting and present his/her research results.
The awardee will be selected by the Senior Seminar Faculty and the Undergraduate Awards Committee at the end of each academic year, at the same time as departmental honors are being decided upon.
Allowable expenses covered by this award include abstract and conference registration fees, economy airfare, a hotel room for the duration of the conference, and maximum daily expenses not in excess of the governmental per diem rate. The maximum total reimbursement is not to exceed $2,000 and travel will have to be completed within one year of receiving the award.
The award recognizes Professor Pitman's exceptional mentorship and generosity by sponsoring future generations of Earth Scientists to see and participate in the larger scientific world.
Winners:
2022: Red Stein
2021: Emily Carrero-Mustelier, Ally Peccia, & Gabriel Weinstein
2020: Jacob Naimark
2019: Jason Hagani and Kai Morsink
2018: Margaret Zimmer & Stuart Faith
2017: Channing Prend, John Wilding, & Tina Liu
2016: Allison E. Hooks
2015: Maya Becker
2014: Alan Seltzer
2013: Rachel Sheppard
2012: Todd Nelson